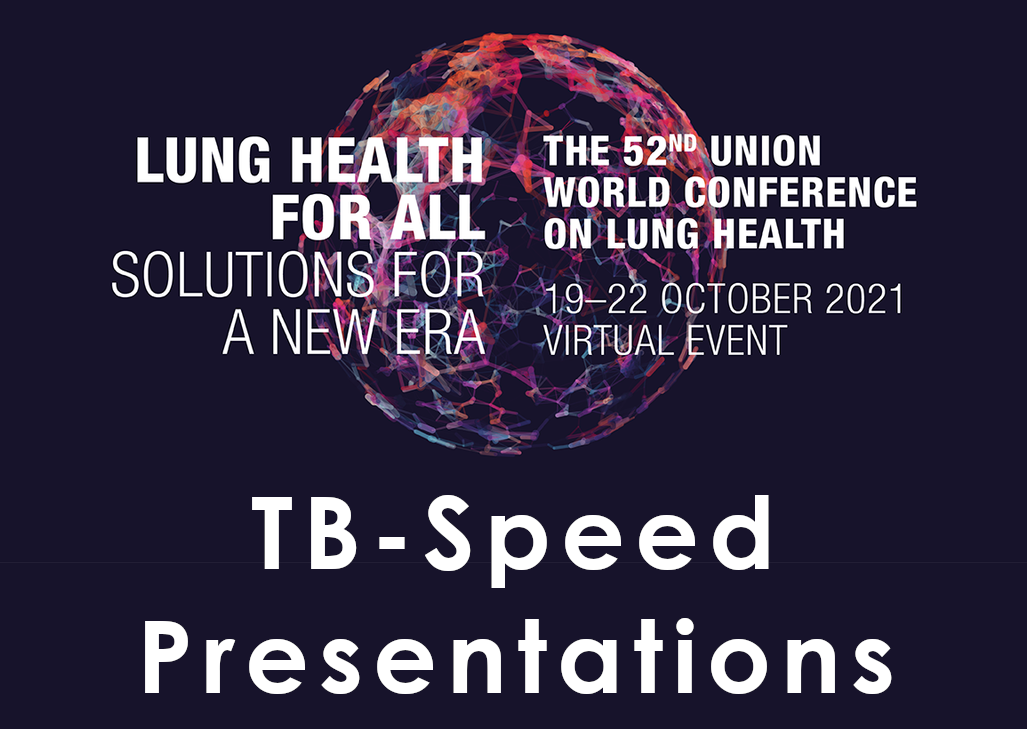 The 52nd edition of the Union Conference of Lung Health will take place from Tuesday October 19th to Friday October 22nd.
TB-Speed is particularly present at this edition, bringing many contributions including the first results of its Pneumonia Study.
TB-Speed contributions to the Union Conf 2021 are:
– 2 Symposia
– 2 Oral Presentations
– 3 E-Posters
– 1 Late breaker Presentation at TBScience
You can find the details of the TB-Speed contributions on the PDF below.