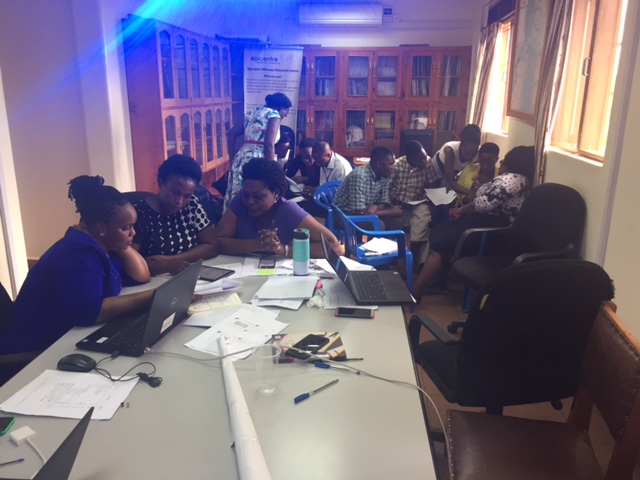 11th TO 14th MARCH 2019 TB-SPEED PNEUMONIA STUDY TRAINING SCHEDULE FOR MSF/EPICENTRE MBARARA RESEARCH CENTRE.
MSF/ Epicentre Mbarara Research Centre as one of the implementing sites for the TB speed, conducted a study team training for Output 2 TB speed Pneumonia study from 11th to 14th March 2019.
TB speed Pneumonia study will be evaluating the impact of systematic early tuberculosis detection using XPERT MTB/RIF ultra in children with severe Pneumonia in high tuberculosis burden countries.  In this context they will be children with severe pneumonia seeking care at Holy Innocent Children Hospital in Mbarara Uganda.
The study team trained composed of the medical team; doctors, nurses, lab technicians, study monitors, data team members and the regulatory administrator from both Epicentre Mbarara research Centre and Holy Innocent Children Hospital where the study will be implemented.
The training program consisted of a background to pediatrics tuberculosis, TB-Speed project overview and study specific procedures on the implementation  of the TB speed pneumonia study. The Mbarara District Tuberculosis focal person Mr. Rogers Arinaitwe, chaired the tuberculosis treatment management and adherence session on 13th March 2019. The study team acquired the knowledge and skills for smooth running of the study.