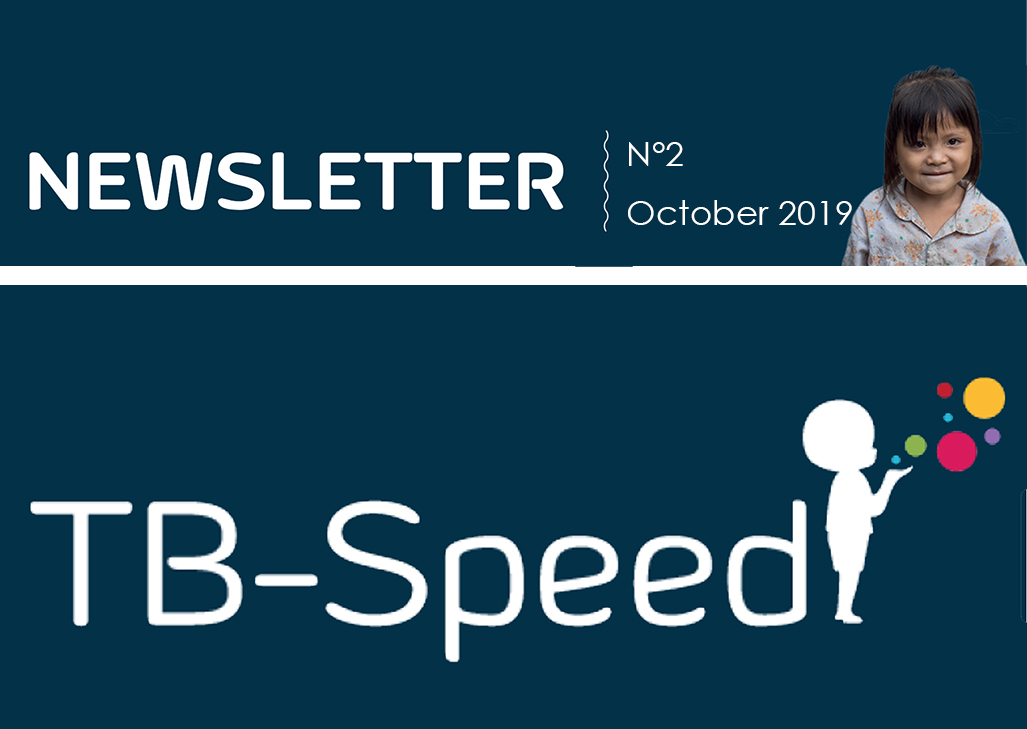 EDITORIAL: The TB-Speed HIV and TB-Speed SAM studies are now launched and ready to evaluate new tuberculosis
diagnostic tools for children living with HIV or presenting severe acute malnutrition!
In October, the TB-Speed project has launched a new study evaluating a tuberculosis diagnostic algorithm
for HIV-infected children with presumptive tuberculosis, the PAANTHER tuberculosis treatment decision
algorithm that was just published in the medical journal Paediatrics*. This new diagnostic algorithm
includes different steps: tuberculosis contact history, collection of several suggestive clinical signs, molecular
(Xpert MTB/RIF) testing of nasopharyngeal aspirate and stool, chest radiography and abdominal
ultrasound. Diagnostic decision is made with a scoring system integrating the different component. It has
been developed in Burkina Faso, Cambodia, Cameroon, and Vietnam, where its sensitivity and specificity
were 88.6% and 61.2% for tuberculosis diagnosis. We expect that this standardized and simplified
approach to tuberculosis diagnosis, could be use at decentralized level in resource-limited countries
with high HIV burden. The TB-Speed HIV study aims to validate the algorithm by testing it in four different
countries, Cote d'Ivoire, Mozambique, Uganda and Zambia.
Children with severe acute malnutrition (SAM) are also at high risk of being underdiagnosed for tuberculosis
despite the fact that malnutrition is a risk factor of developing tuberculosis and is associated with
poor prognosis of tuberculosis treatment. The TB-Speed SAM study aims to develop and evaluate an innovative
diagnostic algorithm/score for tuberculosis in children with SAM similar to the PAANTHER algorithm.
The study is ready to start in Zambia and Uganda.
With these two new studies and the ongoing TB-Speed Pneumonia study, the TB-Speed project and
teams are progressing toward adapted diagnosis tools and algorithm for the most vulnerable children.