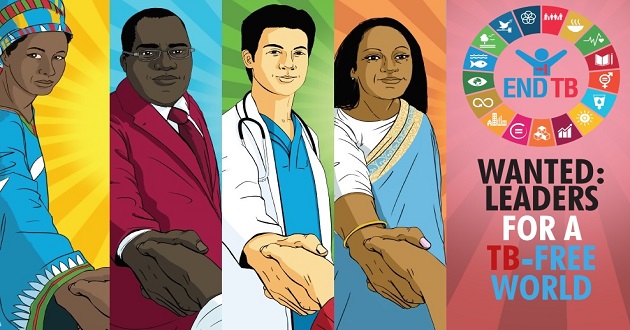 PRESS-RELEASE
On March 24th, we will commemorate the World Tuberculosis (TB) Day to raise public awareness about TB. Responsible of over 4,500 deaths a day, this disease presents devastating health, social and economic impacts. Despite the fact that TB is curable, too many children do not access treatment and die from the disease because they are just not diagnosed.
The 2018 World TB Day campaign theme is "Wanted: Leaders for a TB-free world. You can make history. End TB". A TB-free world is only possible if all children can be diagnosed with TB wherever they live and get access to treatment. This needs a strong commitment from all TB-stakeholders and leaders, especially from high TB burden countries.
Funded by Unitaid and the 5% Initiative, TB-Speed is a research project that aims at reducing childhood mortality from TB by evaluating innovative and cost-effective diagnostic approaches for resource-limited settings. It will be organised around two major axes: decentralisation of childhood TB diagnosis at district and primary healthcare level and systematic TB detection in highly vulnerable children (HIV-infected children, severely malnourished children, and children with severe pneumonia). It will contribute to screen approximately 77,000 children.
The diagnostic approach will include optimised bacteriological diagnosis using a newly developed molecular test, the Xpert MTB/RIF Ultra assay, on samples that can be easily collected in children (nasopharyngeal aspirate and stools), introduction of digital chest radiography, as well as training and mentoring of clinicians for screening and diagnosis of childhood TB. The project will be implemented over a period of four years in seven countries: Cambodia, Cameroon, Côte d'Ivoire, Mozambique, Sierra Leone, Uganda, and Zambia. Its multidisciplinary consortium, under the leadership of the University of Bordeaux, associates researchers, technical experts, health professionals, public health program managers, and Non-Governmental Organizations, from both high-income countries and low- and middle-income countries.
In commemoration of the World TB Day 2108, TB-Speed is pleased to launch its project website where further information about its activities and partners can be found.
TB-Speed joins the fights for a TB-Free world!
www.tb-speed.com
More info about World TB Day 2018:
http://www.who.int/campaigns/tb-day/2018/en/