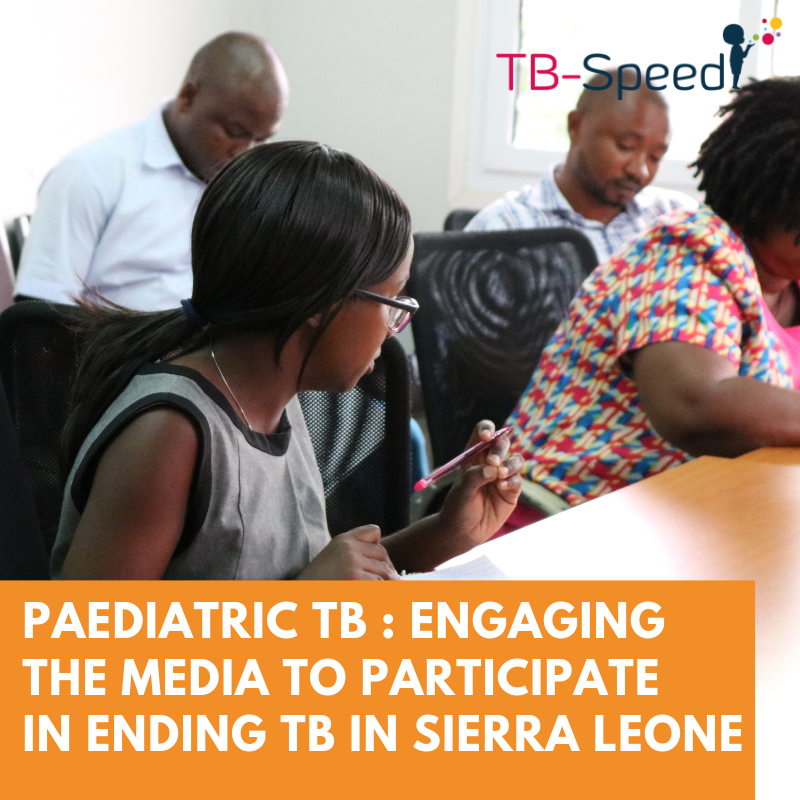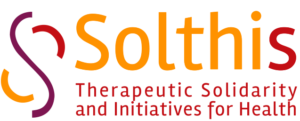 On January 31st, Solthis participated through the Project TB-Speed in the National Media Conversation and training on TB reporting, organized by a national partner, CISMAT-Sierra Leone (Civil Society Movement Against Tuberculosis in Sierra Leone). More than 25 members of the media (TV, radio, print) across Sierra Leone were present at this 1-day meeting.
For CISMAT-Sierra Leone:  "The Role of the media plays a central role in contributing to the elimination of Tuberculosis. Tuberculosis (TB) received inadequate coverage from the media, much has not been reported in newspapers, radio and TV about the prevention, care and control of TB. Engaging the media in TB is one of the paradigm shifts to end TB. The public needs to know the signs and symptoms, and prevention of TB".
Indeed, the media meeting was an opportunity to raise awareness on the challenges of paediatric TB in Sierra Leone, which is the focus of the TB speed project; to improve TB diagnosis in children. Today, a majority of children with TB are still not diagnosed or reported and do not benefit therefore from appropriate treatment due to poor access to adapted childhood diagnosis in many health centres, especially at district and primary healthcare level.
As highlighted by Dr Lena Matata (Project Coordinator, TB-Speed project, SOLTHIS NGO) existing diagnostic tools for adults are not appropriate for children: the TB sample collection using sputum for example is not effective for children because many of them do not produce sputum, and deep cough is easier in adults, difficult in children (especially in severely malnourished, HIV-infected, and children with severe pneumonia).
Since 2017, Solthis is collaborating with the Ministry of Health – National Leprosy and Tuberculosis Programme (NLTCP) in working together via the Project TB Speed, with in-country TB partners such as CISMAT-SL to implement and decentralize new paediatric TB diagnosis strategies and tools in order to reduce TB related death cases in children in Sierra Leone, and globally.
After the presentation of the project TB Speed goals and implementation plan for Sierra Leone, a number of questions were raised by members of the media and were responded to by Dr. Lena Matata ((Project Coordinator, TB Speed project SOLTHIS NGO). See below an extract of the interview aired on Culture Radio 104.5 FM Sierra Leone by Journalist Mr. Momoh Conteh and Station manager, Ms. Aaminata
In the same vein, a national dialogue meeting with City Mayors and district Chairpersons were organized on February 7th, 2019 by CISMAT-SL and was also an opportunity for TB-Speed project to raise awereness about Paediatric TB and present its work.
Read the interview aired on Culture Radio 104.5 FM Sierra Leone
Read the Sierra.Express.Media press release on CISMAT Sierra Leone Ends National Media Training On TB Reporting