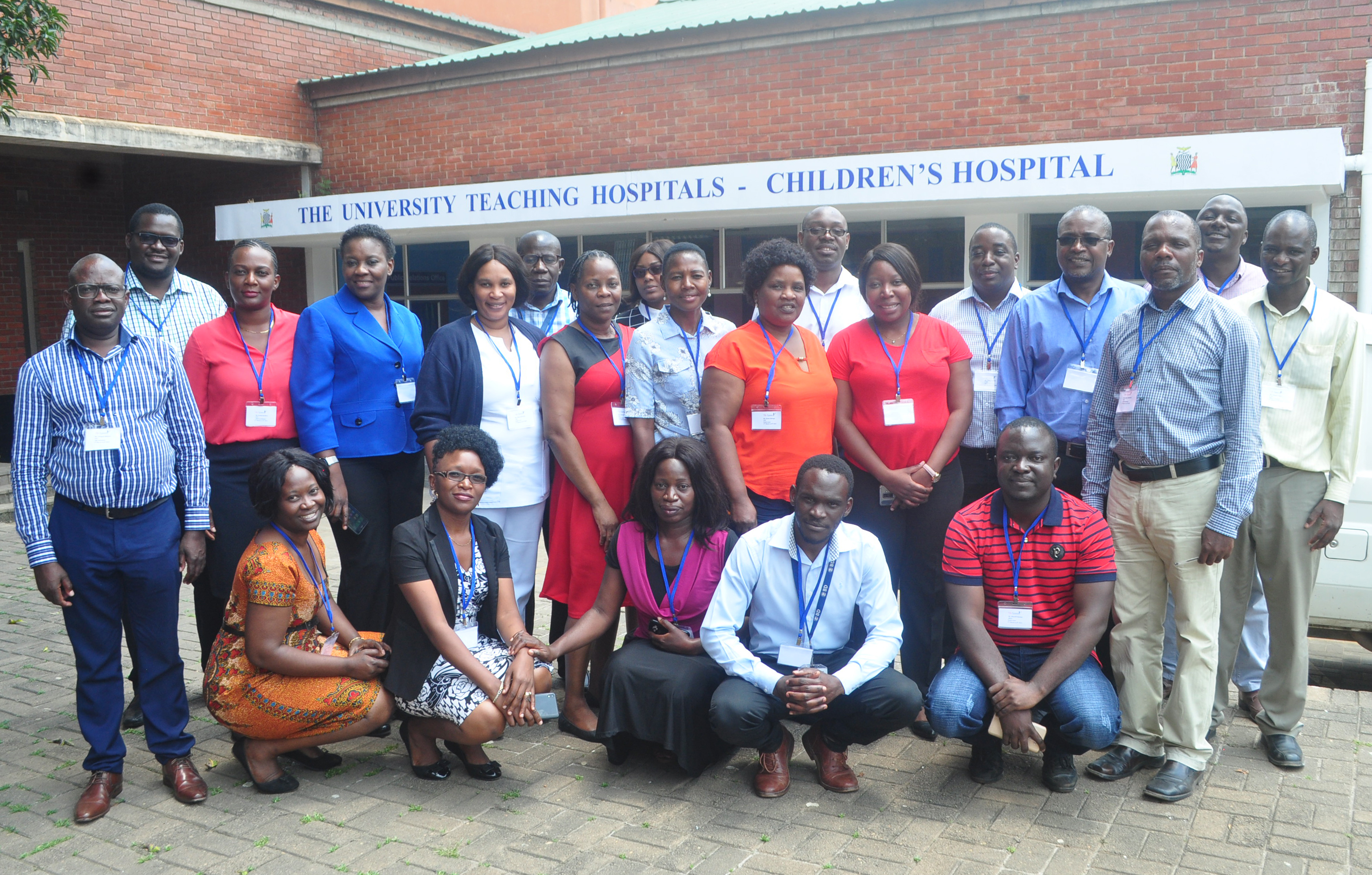 The TB-SPEED Zambia project is organizing a national training sessions for the "Impact of systematic early tuberculosis detection using Xpert MTB / RIF in children with severe pneumonia in high tuberculosis – TB-Speed ​​Pneumonia" study.
The training takes place at the University Teaching Hospital (UTH), Children's Hospital from 4th March to March 7, 2019 and involves more than 25 participants including doctors, nurses, laboratory scientist and site investigators from the two sites involved in the implementation of the study namely the University Teaching Hospital (UTH) in Lusaka and Arthur Davidson Children's hospital in the northern region of Zambia.
The training consists of an overview of the TB SPEED project, clinical and laboratory procedures for output 2 study, review of the pneumonia baseline assessment for output 2, data management aspects and Good Clinical Practice. The training sessions will prepare the research site staff for the implementation of the TB SPEED pneumonia  clinical protocol in line the project goals  while ensuring compliance with the rules and legal requirements that apply to clinical research.