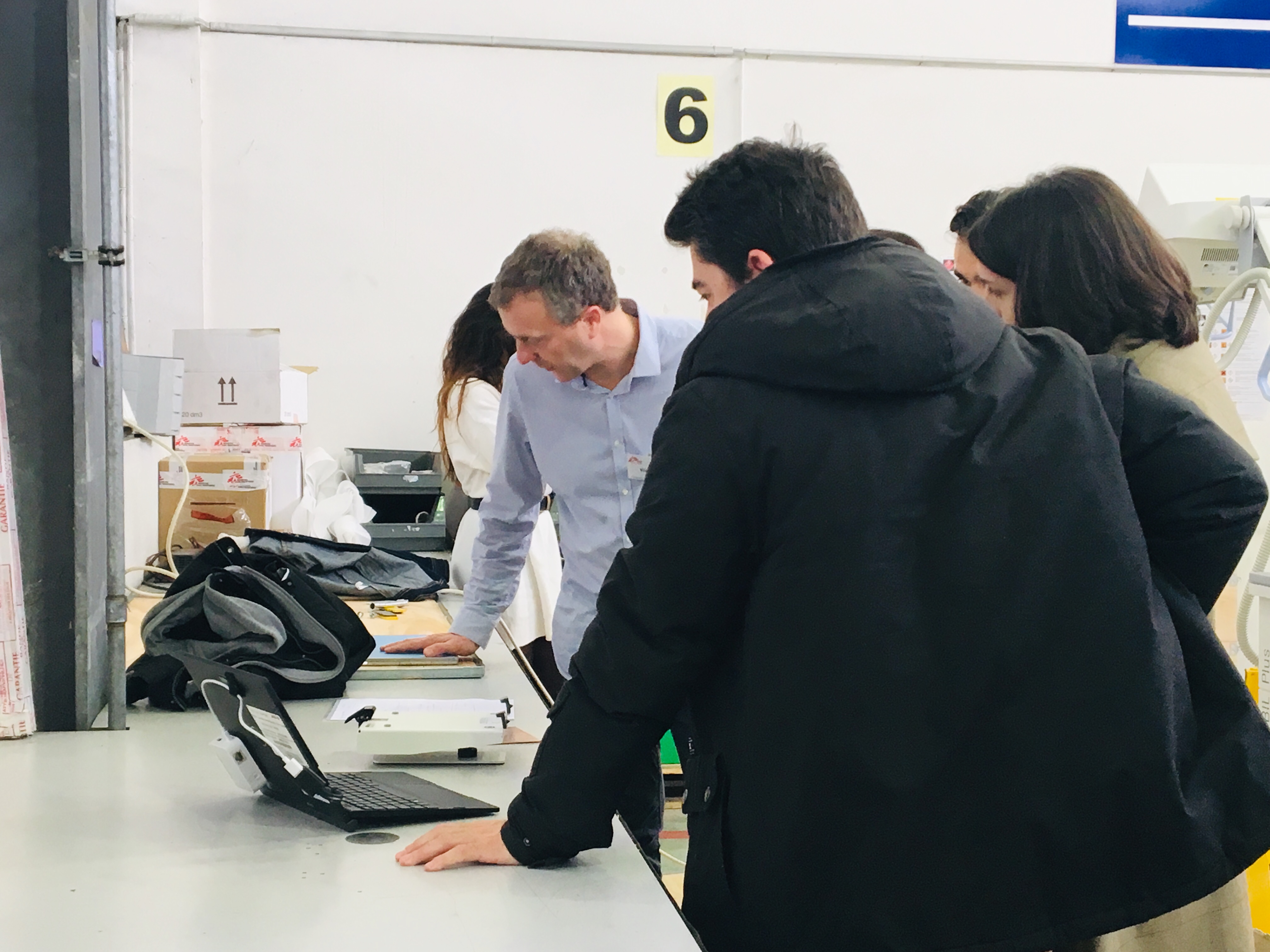 On march 15th, David Bleuzet, from AGFA Medical Imaging, has conducted a DR plate training at MSF Logistique offices in Merignac, France.
This training was the opportunity for TB-Speed local teams (Cambodia, Cameroon, Côte d'Ivoire, Mozambique, Uganda and Zambia) to train on the installation and the performance of a DR Plate.
This system will be used to retrofit the existing analog mobile X-ray units used in the TB-Speed project. The DR units are operated with the MUSICA workstations, which comprise an intuitive imaging workflow engine and quality control tool for radiography efficiency.
About Agfa
Agfa NV is one of the world's leading companies in imaging technology. Agfa NV develops, manufactures and markets analogue and digital systems for the printing industry, for the healthcare sector, and for specific industrial applications.  The group has more than 150 years of imaging experience.  The healthcare division delivers diagnostic imaging solutions that set standards in productivity, safety, clinical value and cost effectiveness.  Agfa is headquartered in Mortsel, Belgium. The company is present in 40 countries and has agents in another 100 countries around the globe.
About Médecins Sans Frontières Logistique
Médecins Sans Frontières Logistique is one of two purchasing and supply centres for the Médecins Sans Frontières Movement. MSF Logistique is responsible for purchasing medical and non-medical products, packaging, storage, shipping these materials and medicines to the main humanitarian intervention locations, for both MSF and other international NGOs. For more than 30 years, MSF has been supplying a range of products, such as medicines and vaccines, as well as inflatable hospitals, 4×4 and emergency kits.